Daily Bread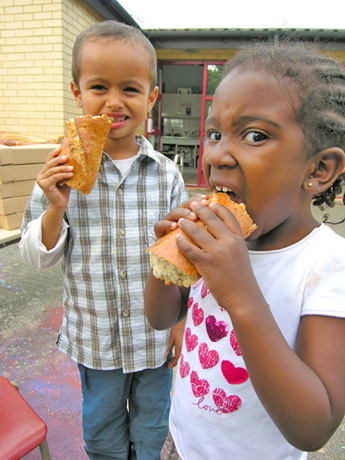 10 TEN X (2006)
A 3-part workshop that took place at Hitherfield Nursery, West Norwood.
Part 1, 'Lovely Bread' gave the kids at the nursery a brief historical and cultural background on bread. It involved learning how to bake bread at home and eating different types of bread from around the world.
Part 2, 'The Design Bread Team'. Here the kids and myself formed a fictional design team where we explored through painting and drawing new functions, recipes and forms of bread.
Part 3, 'Hello Bread Maker' was a visit to our local Baker who kindly turned some of our ideas into Bread Objects. 'The Design Bread Team' also ate some of the baked bread for lunch.

Bread Objects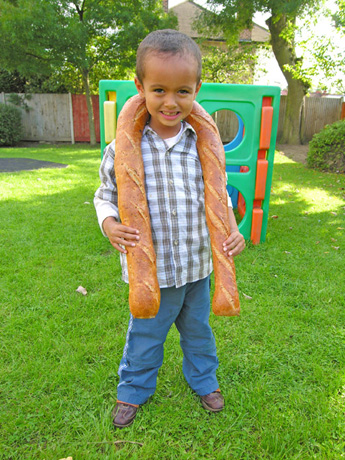 U Baguette
For easy bicycle transportation.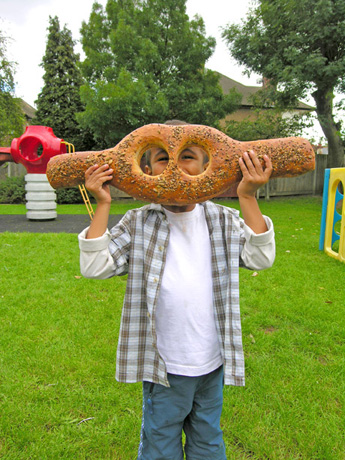 Good-looking Bread.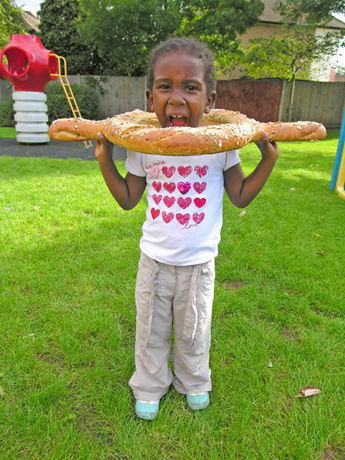 Bread Head
For inside out sandwich eating.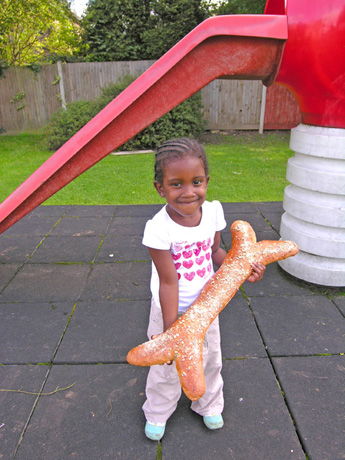 Double End Bread
For people who prefer the crusty end.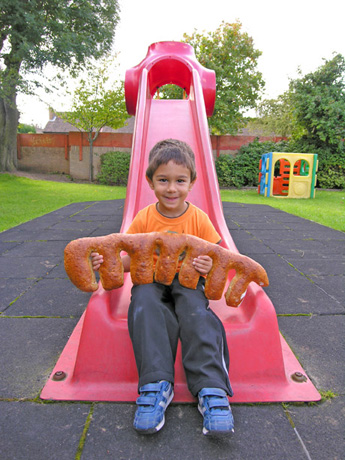 Caterpillar End Bread
For crusty end fanatics.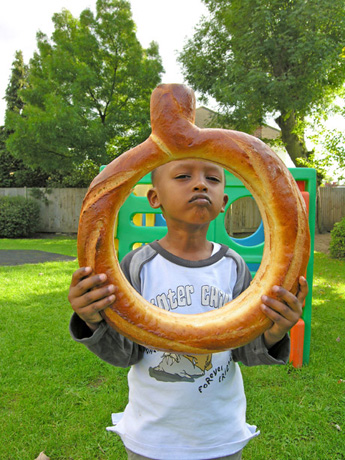 A Bagel on my Head Bread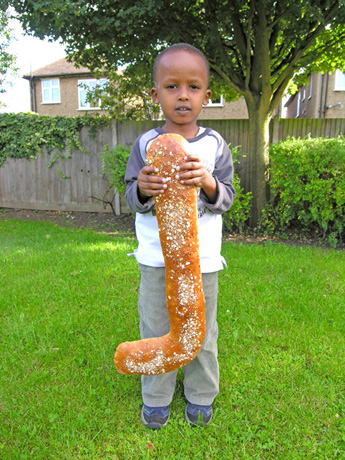 Rifle Bread
Ideal for Wild Boar sandwiches.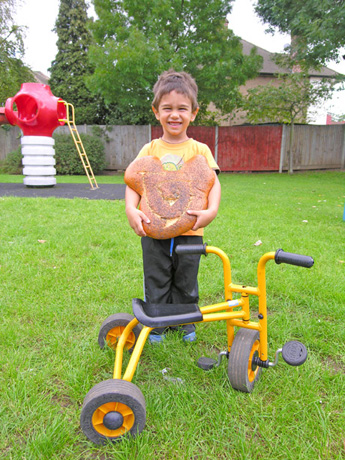 'This is a Bicycle Bread'